What To Expect
When it has to be EXACTLY how you want it, it has to be Ken's Tattoo Alley! At Ken's Tattoo Alley, in St. Peters, MO, you will experience the difference. Come into our tattoo shop and see what we are all about. You will find a friendly, relaxed and professional environment.
First time getting a tattoo or piercing? Know that you are in good hands! Come and see what we can do for you. We will put your mind at ease!
Safety & Hygiene

Our tattoo shop, in St. Peters, meets the highest safety and hygiene standards, To ensure the safety of our clients. We offer private and sterile studios that are health department approved.

At Ken's Tattoo Alley, we want to ensure you have a safe, comfortable and satisfying experience.
Our Work
Next time you're considering a new tattoo or piercing, drop in and see us in St. Peters, MO. Our artists can provide a fantastic selection of tattoo drawings and piercing ideas to choose from. Please feel free to peruse the gallery and to call us in St. Peters if you have any questions. For excellent service you'll be thrilled with, contact Ken's Tattoo Alley.
Your Tattoo
Ken's Tattoo Alley provides expert piercing and tattooing services in a state-of-the-art studio. Our staff is made up of very professional, highly trained artists. From conception to design, our artists will design the perfect tattoo for you. Each of our tattoo drawings are created with precision and deep thought. Whether you know exactly what you're after or want to talk through your ideas, contact us! We will walk you through the first steps in planning your next tattoo.
Experienced Artist
Our team of artists is comprised of highly experienced professionals. We have been providing beautiful, elaborate tattoo designs in St. Peters for years, and have a huge list of satisfied customers. We start with a tattoo drawing, which will be an accurate indication of how your final tattoo will look.
Fantastic Advise
If you're considering your first tattoo, have an older piece that needs retouching, or would like to alter an existing design, drop in and see us today. Our tattoo artists can offer fantastic advice, and present a range of options that may appeal to you. Have a question about our process or work? Don't hesitate to call us. Or, stop by our shop in St. Peters to see some samples and book your tattoo date!
When it comes to body art, there's no better place to get inked or pierced!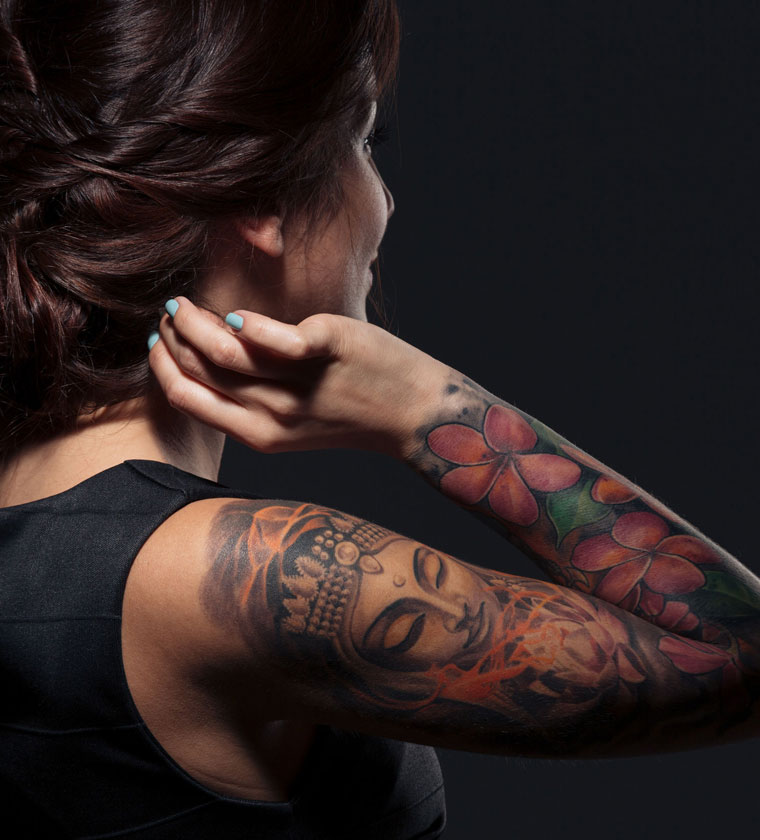 Contact us
Please contact us by phone or by messaging us through our Facebook page with any questions, comments or to request a consultation.
We will respond promptly!

Looking to give that special gift to a certain someone?
Ask about our gift certificates!

Hours Of Operation
Monday - Friday 12 PM – 8 PM
Saturday 12 PM – 6 PM
Closed on Sundays